Welcome to Bio-PRF
We offer you the next level in blood-derived regenerative medicine. We are pushing the limits of Platelet Rich Fibrin based on in-depth research from our global research team. We are offering you solutions with significantly increased cell content and cell distribution as well as a wast extension of PRF resorption time all based on state-of-the-art research and technology.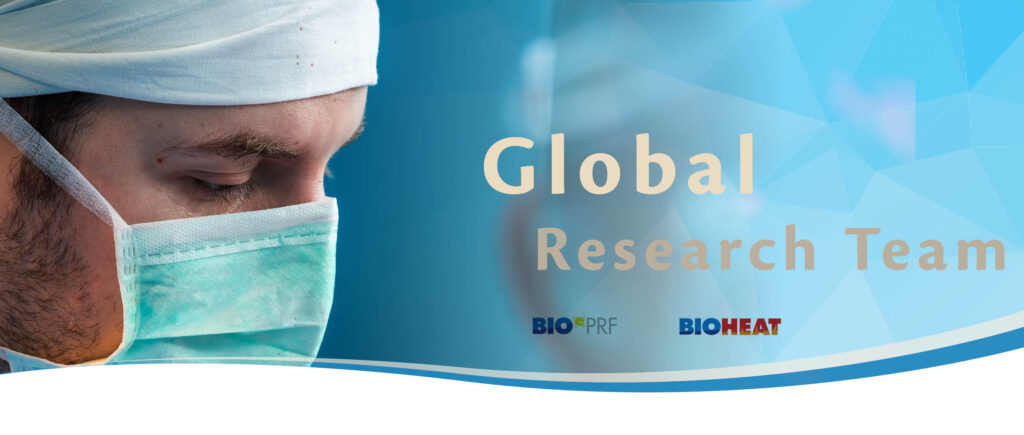 Global Research Team
Bio-PRF is the result of years of research in the properties of PRF on molecular, as well as clinical level. Our research team is working across top universities in the US, China, Japan, and Europe, among here the University of Bern, Switzerland. The research is headed by Dr. Richard Miron.
Get into the evolution of PRF and read key articles about our technology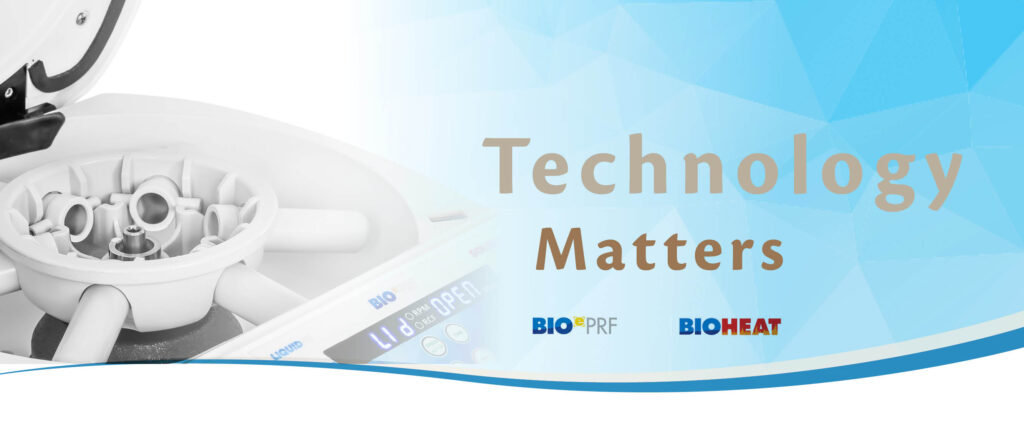 Centrifugation Technology Matters
From analyzing the mechanics and physics of centrifugation technologies used in laboratories and comparing them to the centrifugation systems used for PRF, our research team discovered that the separation process for PRF requires a very different approach to obtain the optimal cell content and cell distribution in a PRF clot. This resulted in the first commercially available Horizontal centrifuge specifically designed for PRF – the Bio-PRF centrifuge.
Read about the Bio-PRF centrifuge here and the science behind here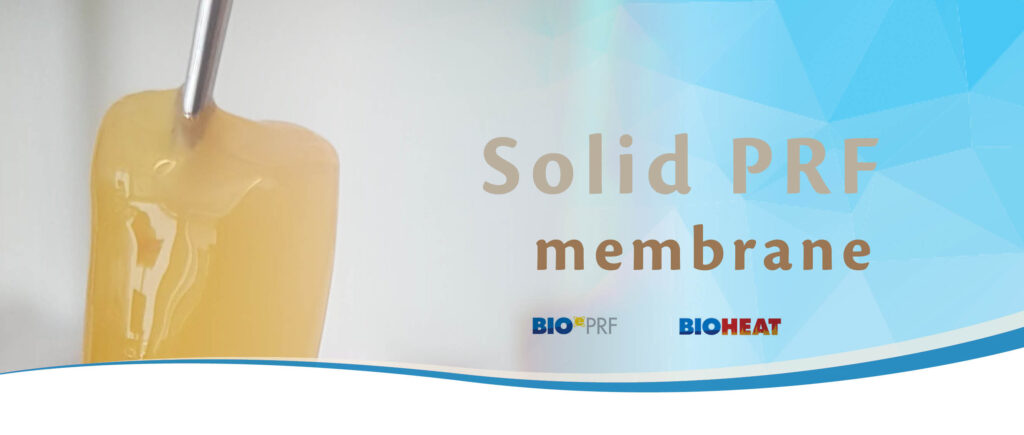 4 times more cells in a fibrin clot
Our research team has created a novel method for evaluating and quantifying cell types in platelet rich fibrin, which has led to key findings on cell content and distribution in a fibrin clot. This new understanding led to the development of the Bio-PRF fibrin clot protocol named Solid PRF. In this, the cell content of the fibrin clot is 4 times higher compared to standard fixed-angle centrifugation systems and protocols. Add to this a clotting sequence that creates a Solid PRF clot after 8 minutes of centrifugation.
Read about cell types, quantities, and their distribution in a clot here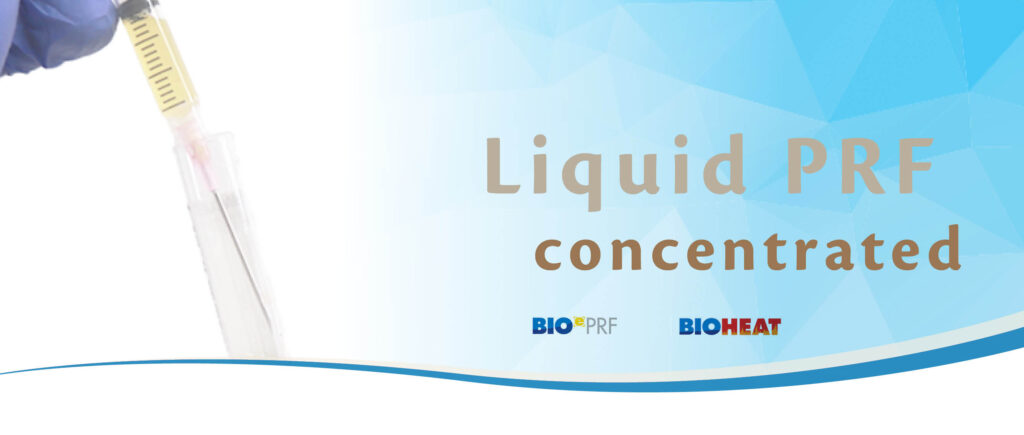 Concentrated PRF (C-PRF) the new benchmark
As our research team gained insight on how cells distribute across a fibrin clot, a new protocol was formulated increasing the amount of Leucocytes and Platelets 10 fold from the standard injectable PRF protocols widely used in dentistry, medicine, and cosmetic treatments. The C-PRF protocol sets a new benchmark in what to expect from a Liquid PRF product and forms the foundation of exciting new products like bio-graft, bio-bone, and bio-filler. 
Read the science behind c-PRF here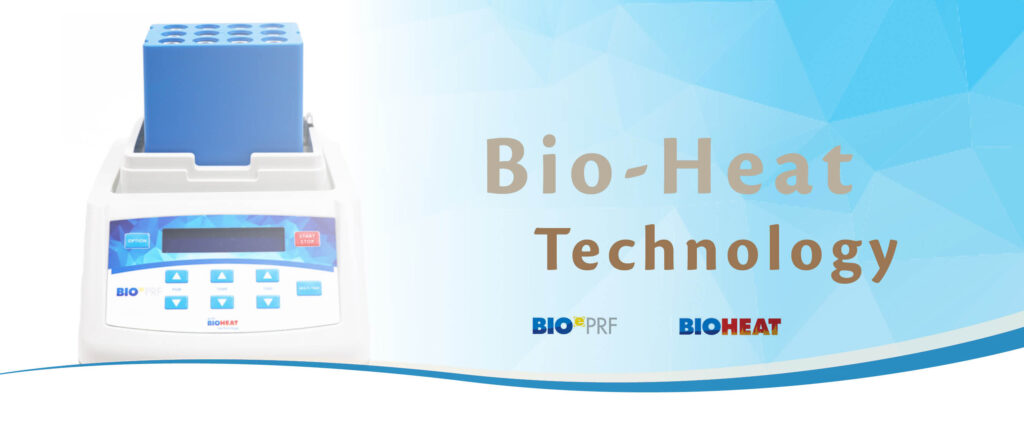 Bio-Heat, extending the resorption properties
One of the main limitations of PRF has been its short in vivo turnover rate. However, by combining knowledge about how the heating of platelet poor plasma (PPP) denature and reorganize albumin, with the C-PRF protocol, our research team created the Bio-Heat technology setup that vastly widens the potential of PRF in regenerative medicine by extending resorption properties for up to 4–6 months.
Read about Bio-Heat here and the science behind here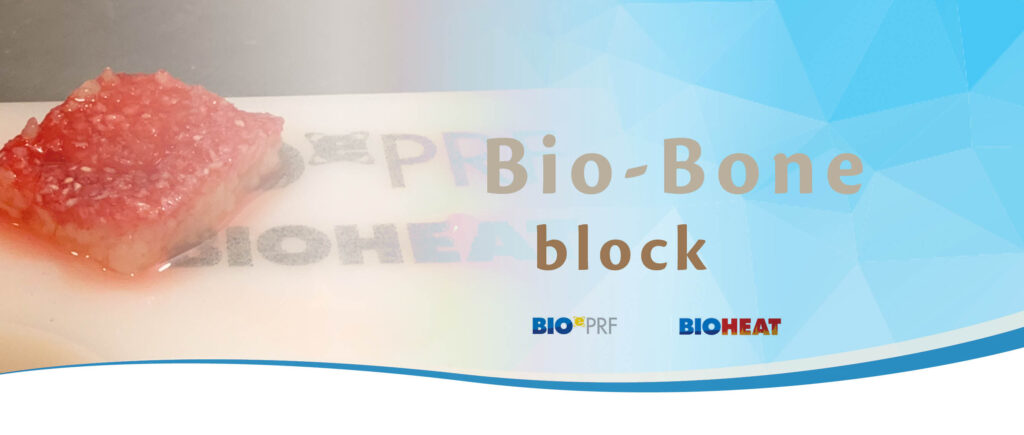 Bio-Bone, Next-generation sticky bone graft with extended resorption
By using our Bio-Heat technology any clinician can convert full blood samples into slow degradable bio-logic grafts. The Bio-Bone is a custom made bone graft with extended resorption properties and handling. Bio-Bone combines the Alb-PRF, C-PRF, and bone grafting particles to form a unique bone grafting material complex in any size.
See the protocol of Bio-Bone here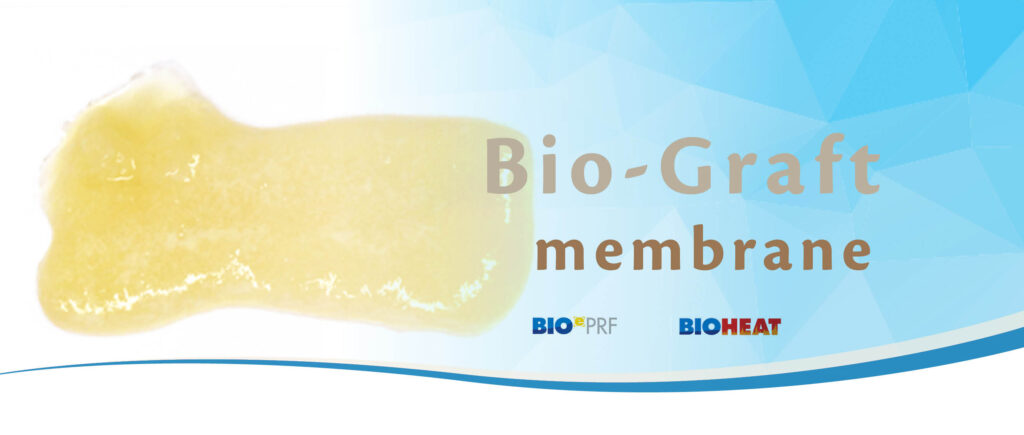 Bio-Graft, the next barrier membrane?
In regenerative dentistry, a traditional PRF membrane provides only a limited ability to act as a true 'barrier membrane' since its use is associated with a typical 10-14-day resorption period. Today, however, our Bio-PRF and Bio-Heat technology combined enable any clinician to convert full blood samples into a slow degradable PRF membrane, which on top has an unparalleled amount of regenerative cells inside. The resorption properties extended to 4-6 months enabling it to potentially act as a true "barrier membrane".
Read about Bio-PRF here, Bio-Heat here and see the protocol of Bio-Graft here
Education
We offer an online PRF education program of 8 modules giving you an interesting insight into PRF from the evolution of PRF, across accessories used, to the science behind Bio-PRF and the preparation of our different protocols like C-PRF, e-PRF, Alb-PRF, and the Bio-Heat technology.
Besides this, we also run courses in different countries on Bio-PRF.
Visit our Education page here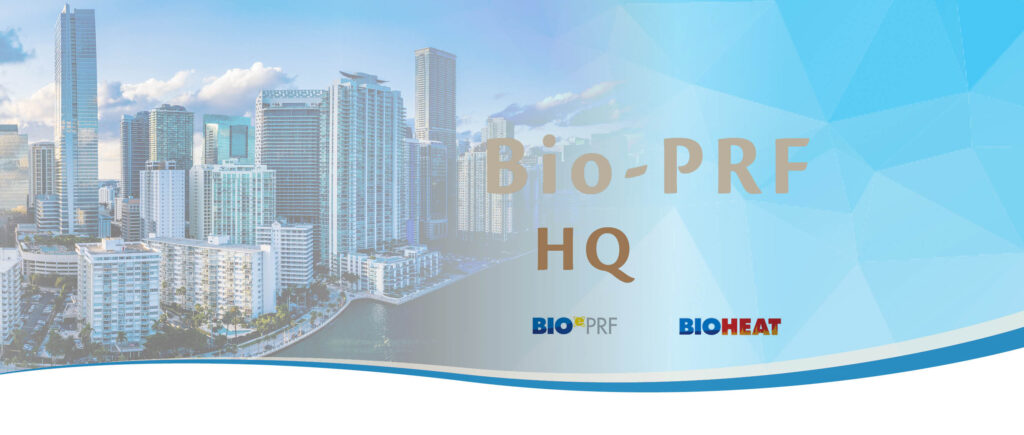 About Bio-PRF
Bio-PRF is an American company situated in Florida leading the research and development in Platelet Rich Fibrin and comparable technologies to offer clinicians the latest and most advanced natural regenerative approaches to medicine.
Bio-PRF has made breakthrough advancements and pioneering the first commercially available horizontal centrifuge and Bio-Heat technology for the production of PRF products pushing the limits of the field.